I'm excited to share with you our first success story!
Meet Sharon from
MetalRocks
. She's been making jewelry for over 25 years. Her business took off right away and it kept her busy for a few years. But then one day, her world was turned upside down; Sharon was involved in an accident which lead her to become a victim of a head injury. As a result, she had to put her career on hold while she struggled to recover. It took several years before she was finally able to start making jewelry again- though they were confined to simple wire and rock.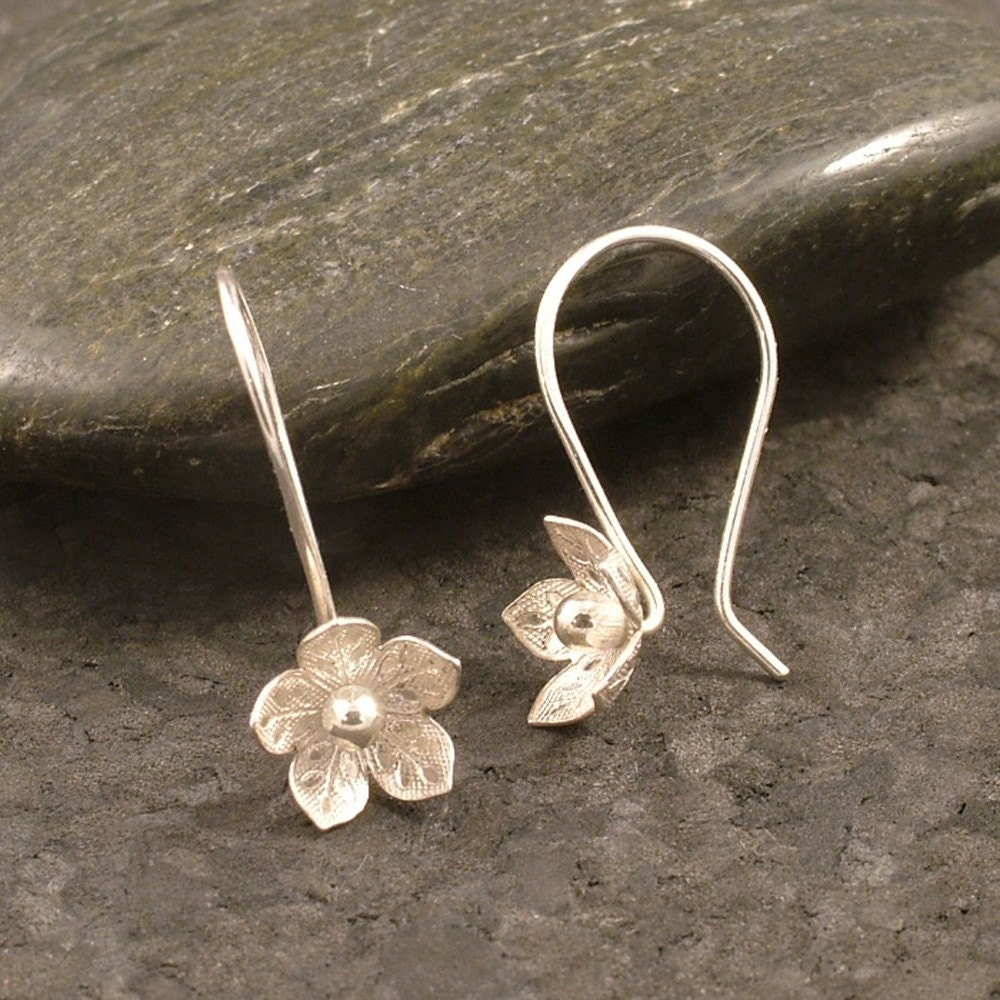 Although her road to success wasn't always easy, but through hard work and pure determination she was able to overcome the roadblock. This goes to show, you can overcome anything you put your mind to.
To learn more about Sharon and her story you can read her interview below:
I have always been an artist - making jewelry in high school with anything I could find. But I didn't do anything with it formally until 1987 when I received a channeled reading by Shannon S. She told me the job I was doing (I was measuring natural gas for a paycheck) was not using my skills and that I should be doing something with my hands, like silversmithing, . Oddly, soon after I saw an ad in the paper for courses at the Southwestern Cultural Centre in Edmonton. I signed up and I took to it immediately. I made several quality items in the first 10 week session. The teacher was amazing!! Wish I could remember her name. She came from a family of goldsmiths and was from Denmark.
Did you get sales right away? If not, how did you maintain your confidence? Did you have doubts?
I started to sell in real life as soon as I took myself seriously, which was pretty quick, but then again I married it with other skills. As for Etsy, I didn't sell a thing for 3 months. It took me 2 years to start making any money. I had doubts that Etsy would work for me. I've never had doubts about my jewelry. I know many of people love it and come back for more.
What was the biggest challenge you faced?
Organization and taking time off. Because I do this from my home - it is hard to shut it down - I could always be doing something. So organizing my time is the biggest challenge.
Did you have a good support system? Who was the most supportive?
Yes I do. My Etsy Buddy (who started this with me RockYourNose) is perhaps the most supportive, but since I have many artist friends, they all support me and love me and what I do. :-)
Do you do this full time or part time?
This is my f/t job and I am a single parent of 1 beautiful teenage daughter. It's tight. Her dad is rocknroll guitar player who I met when I was writing for a music rag and being a p/t country singer. She is talented as well writing exquisite poetry and stories, plus is an awesome artist, specializing in horses.
What do you love most about having a business?
Being able to work whenever I want. If the creative muse hits at 2AM - off to the studio I go. I work more because I can! :-) As well, the flexibility to be there when my daughter goes to school and gets home. 
What's the best advice you ever received?
Why don't you open an Etsy shop? I took the advice. :-) Although she did have to work on me. lol
What is the one advice you would give to others who would like to start their own business?
It's harder than you think and not for everyone. The self discipline necessary is a challenge at best. You'd better want to do it 150% because before you even get started you will hit roadblocks. Don't look only in one direction with blinders on so you don't see what ISN'T working and CAN see what IS working. Build on what is and let go of the rest. Listen to what people say, but if you try it and it doesn't work for you - let it go. Again go back to what IS working.

What was your most successful marketing strategy?
Twitter. Don't tweet to sell though- that doesn't work. Tweet to network - that does work.
What are your next steps and where do you see yourself in 5 years?
I want to be in the top 100 Canadian sellers. However, in the meantime I am adding more real life stores but am considering an on-line shop. I just got a YouTube video up, so we'll see if that brings any business by.
www.youtube.com/user/MetalRocksJewelry